100 Best Companies to Work For 2012
By Nick Horton June 6, 2012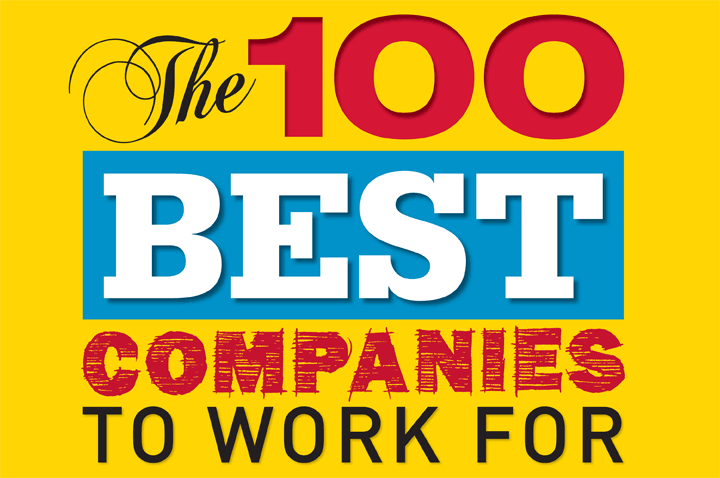 We all want to love going to work, to have a nurturing, welcoming workplace that makes our jobs easier, more enjoyable. We all know that not every company fits that description. Happily, the companies and organizations listed on these pages do, according to the very people who work there. Congratulations to the Seattle Business magazine 100 Best Companies to Work For of 2012!
100 Companies List (pdf download)
Company HQ Outside Washington Winners
HOW TO BECOME A BEST COMPANY TO WORK FOR>
Benefits: Provide a comprehensive benefits package including dental. Offer a comprehensive retirement plan, paid vacation and sick leave, flexible hours, telecommuting and job-sharing opportunities.
Communication: Share good and bad news about the business. Make management accessible to employees and encourage feedback.
Corporate culture: Encourage employees to act and think independently. Focus on long-term success. Allow employees to act on their convictions.
Hiring and retention: Offer opportunities to advance. Maintain low turnover. Establish a formal program for identifying future leaders.
Performance standards: Create challenging but attainable performance goals mutually agreed upon by manager and employee. Conduct evaluations that are updated regularly. Leadership> Inspire employees to do well. Encourage team spirit. Respect employees and their opinions. Promote diversity. Encourage employees to take leadership. Build strong relationships based on trust.
Responsibility and decision making: Foster an environment of accountability. Give employees latitude and authority. Encourage problem solving and teamwork.
Rewards and recognition: Provide competitive and equitable salaries. Implement performance-based compensation. Provide bonuses for excellent performance. Regularly recognize individuals and groups.
Training and education: Promote employee development. Train mentors. Encourage employees to share expertise.
Work environment: Encourage creativity and brainstorming in a comfortable and safe setting. Provide balance between work and personal needs.
ENTER THE COMPETITION! NOMINATIONS GO LIVE IN SEPTEMBER.
JUDGES>
First-, second- and third-place winners in the 2012 Best Companies to Work For competition were determined by these judges.
John Hartman, CEO, CEOtoCEO
Cindy Olsen, vice president of human resources, Concur Technologies
Nita Petry, area president for Washington state, Gallagher Benefit Services Inc.
Jeannine Ryan, director of sales and marketing, Washington Employers
Brent Schlosstein, founder and principal, TRUEbenefits LLC
Laura Swapp, director of diversity and inclusion, REI
SIZING THEM UP>
For judging purposes, we separate companies into five categories: small (30 or fewer employees), midsize (31 to 100), large (more than 100), nonprofits and firms headquartered outside Washington.
RUNNING THE NUMBERS>
Seattles Gilmore Research Group compiled data submitted anonymously by thousands of employees from the nominated companies. (Firms can nominate themselves.) Gilmore uses the detailed responses to determine each business's score in such areas as communication, leadership, benefits, corporate culture and workplace environment. In addition to providing the basis for our judges to determine the top three winners in each category, Gilmore will prepare a customized report for any member of the 100 Best Companies to Work For interested in acquiring one.