D. Sangeetas startup, Gotara, aims to fix the gender imbalance in STEM careers
By Rob Smith December 9, 2021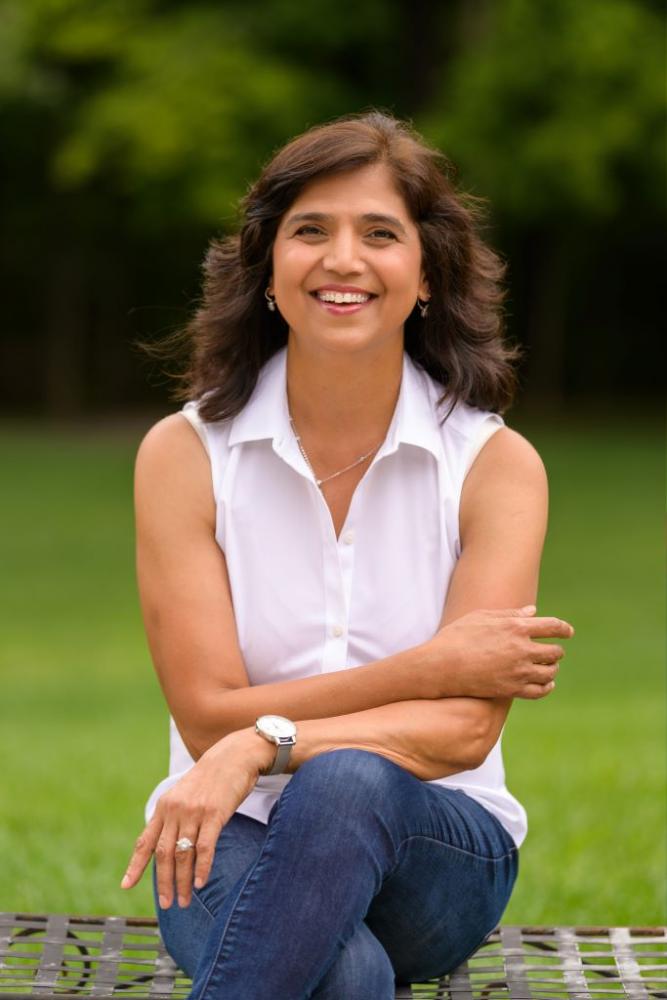 D. Sangeeta wasn't about to put her dream on hold, pandemic or not.
Sangeeta launched her Seattle startup, Gotara, in June 2020, a month when Covid-19 claimed nearly 60,000 American lives. She had left her job as vice president of connections at Amazon and, relying on her 26 years of experience, set about creating a global advice and mentorship network for women in STEM. She quickly built a global team and oversaw the development of a robust machine learning-driven career growth platform as she sought to address the gender gap in traditionally male-dominated fields. The company, which now employs 15 full-time and 40 part-time workers, provides confidential, personal career advice and support for women in STEM, regardless of their experience. Sangeeta, a Ph.D. materials scientist who holds 26 patents, has financed the company herself, though shes now preparing to seek additional funding.
I had my going-away party from Amazon on a Monday or Tuesday, and then came the lockdown. It was kind of an abrupt thing, but I felt it was perfect timing. When life hands you lemons, you make margaritas, not lemonade.
I was lucky that I got a sponsor very early in my career, yet I didn't even know what sponsor meant at that time. Forget sponsors. I didn't know what coaching and mentoring meant.
I got used to being the only woman in meetings and I didn't really think much about it. I actually did feel discriminated against, but I didn't know any better. What you call discrimination is sometimes when people were trying to protect you. (I was told) I didn't think you wanted this job because your daughter is young. Thats for me to decide, not you.
This problem has existed for a long time, and I began to see employers putting their money where their mouth was and actually investing in measuring this. I felt like this was a time when we could actually make money as a business.
There are a lot of organizations in this space focused on diversity and inclusion. What is different about us is we are focused only on women in STEM.
Women don't like to talk about their problems if they can avoid it, especially if they're the only two women in a group of a hundred, which has happened to me several times.
The attrition rate for women is so high compared to anybody else. My positions were left open for three to six months. Technical positions are harder to fill. This is not operations or customer service. It costs billions of dollars for employers.
Diversity is not only race and gender, but it is also the kind of degree you have. Where did you grow up? Do you have a bachelor's or Ph.D. or a master's? Having that diversity actually brings more innovation and more fun. It's almost like a magical pot of ideas and innovation.
You can have a very altruistic reason for gender parity, but you do it for the business reasons. Its job satisfaction, attrition, retention, recruiting, all those things.
Its more than just tech companies. Even at aerospace, automotive and banking services companies, at least 30% of those jobs are STEM jobs. And all of them struggle with retention and diversity. It is going to change the bottom line and help improve the culture.
I had my daughter as my career was taking off and I was brainwashed a lot. I actually thought I had to slow down and I said no to a couple of jobs because they required travel. But I realized I actually didnt slow down at all. The majority of my patents happened after my daughter was born. I wrote two books within the first five years of her life.
I was early in my career and … and this really senior guy comes down. And at the end of the presentation, we had a full one-day meeting and he taps on my shoulder and says, Would you like to go into marketing? And Im thinking, What? I have a Ph.D. And I thought of retiring as a scientist. Marketing? Uh, I dont know.
Since I'm a startup, I worry about a lot of stuff. How do we grow the team, acquire customers beyond my network, get investors interested? I'm trying to do five things at the same time, trying to build a team, trying to build a product and get the revenue going. Making profit is the biggest focus right now. Its a lot. I actually wake up solving problems.
I'm hoping that my company grows to a point where we have actually made a dent in the numbers to a certain extent, with not as many women leaving the workforce.
I love to mentor and coach my folks to do well. I dont just order them around. Its not me telling them what to do.
It is so true that the titles in a workplace arent particularly important. People used to ask me, What is your pay band? What is your level? And I told them I didnt know.
I love to play golf. I've been playing for some time. Im not bad, but Im not good, either. I haven't improved because I don't play enough. In the last two months, I've played twice. Nine holes. We play as a family. Our daughter is a better player. She played for her high school.
I love cooking. I did a lot of cooking in the pandemic because you have no choice. Theres nothing else to do. But I enjoy gourmet cooking more than everyday cooking. If I have the time, Id rather eat at home.
I love work so much.