Seattle Nonprofit Treehouse's New CEO, Lisa Chin, has a Long Track Record of Leadership in Creating Opportunities for Young People
By Bill Conroy April 2, 2020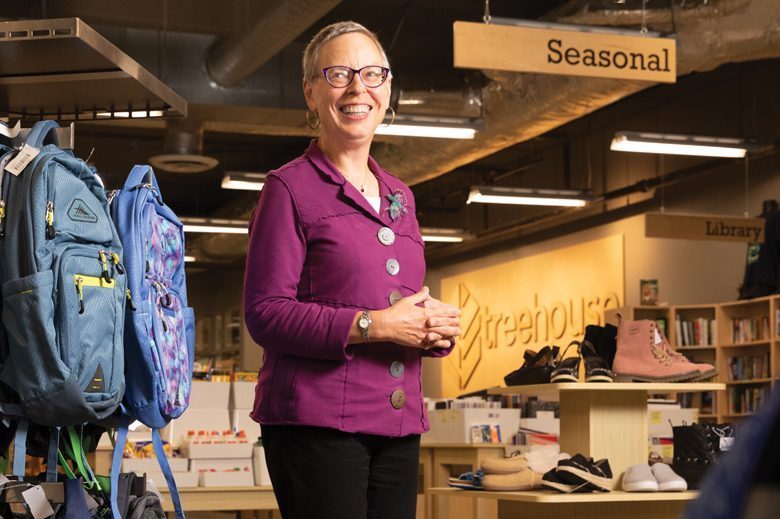 Chin assumes the role previously held by Janis Avery, who built Treehouse into a nationally recognized provider of services to youth in foster care
Treehouse has named former Boys & Girls Clubs of King County President and Chief Executive Officer Lisa Chin as its new chief executive officer, replacing longtime CEO Janis Avery, who retired this past spring after leading the organization for nearly a quarter century.
Chin served as the first female CEO in the 75-year history of the Boys & Girls Clubs of King County, where she managed a $20 million budget and oversaw a staff of 300 who served some 26,000 young people annually. Prior to that role, Chin served as executive director of Year Up Puget Sound, a one-year intensive training program providing underserved young adults with training, education and corporate internship opportunities.
Chin most recently served as a senior associate at the Valtas Group, a consulting and executive search firm focused on assisting nonprofits.
"Lisa is a visionary strategist and fundraiser with a proven ability to scale mission-focused organizations," says Amy Mullins, Treehouse's board chair. "She's honest, direct and fearless, which are all qualities that will benefit our youth as Treehouse continues to weather new challenges brought on by the COVID-19 pandemic."
Under Avery's leadership, Treehouse grew to a workforce of 150 who touch some 8,000 foster youth through multiple programs, including the Treehouse Wearhouse, which offers free clothing, school supplies, books and tickets to events; the Little Wishes program, which helps pay for extracurricular activities like sports and music lessons; and the Drivers Assistance program, which helps youth in foster care get a driver's license.
"I've admired Treehouse and the work Janis has done here for many years, and it's an honor to be part of driving what comes next," Chin says. "Treehouse is more than one person. Community is a key part of what we do here, and it's going to take all of us to address this crisis and continue moving forward."
One of the Treehouse's most impactful programs, Graduation Success, was launched in 2012 to address the extremely low high school graduation rates for youth in foster care in King County. Going forward for the immediate future, Graduation Success and other Treehouse programs are being adjusted to the new normal of the coronavirus crisis.
"During the outbreak, Treehouse is adapting to fund immediate needs — such as rent assistance for young adults living independently," Treehouse said in announcing Chin's appointment. "The organization is shifting to connect with high school students in its Graduation Success program using remote strategies because of closures and working with schools to meet ongoing and emerging education needs."

Lisa Chin, the new CEO of Treehouse.