2019 Leaders in Health Care Lifetime Achievement Award: Gary S. Kaplan, M.D.
The chairman and CEO of Virginia Mason is being honored as a Leader in Healthcare
By Treva Lind and John Levesque February 28, 2019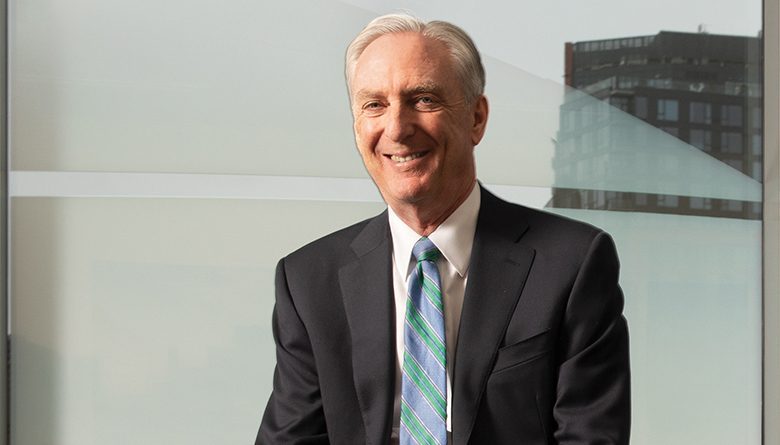 This article appears in print in the March 2019 issue. See more about the winners of the 2019 Leaders in Healthcare Awards here. Click here for a free subscription.
Dr. Gary S. Kaplan wanted to be a doctor from an early age. Working in his fathers hardware store in Detroit, he met a general practitioner who became a friend and mentor.
He encouraged me to go to medical school and pursue my dream, Kaplan recalls.
Earning a medical degree from the University of Michigan, he completed his internal medicine residency at Virginia Mason and joined its medical staff as an internal medicine physician at age 27. Since 2000, Dr. Kaplan has served as chairman and CEO of Virginia Mason Health System in Seattle while continuing to work as a physician.
I am inspired by our responsibilities to our patients and team members and the opportunities to work with dedicated team members to effect much-needed change in health care, he says. Dr. Kaplan considers it a privilege to care for patients at their most anxious, personal and vulnerable times and to earn their trust.
He is recognized as one of the most influential physician executives in health care. In 2018, Dr. Kaplan received the Steven Schroeder Award for Outstanding Health Care CEO, recognizing courageous and ethical leadership in addressing affordability and quality. The publication Modern Healthcare included Dr. Kaplan on its 2018 list of the 50 Most Influential U.S. Physician Executives for the 13th time.
In 2017, Dr.Kaplan instituted workshops across Virginia Mason to spread best practices. He says highly skilled staff members seek improvements through innovation rather than relying on yesterdays solutions.
To be a successful leader requires that you have a great team and that you welcome and seek diverse perspectives, he adds. I have been pleasantly surprised by how enjoyable, fulfilling and challenging the job of chairman and CEO has been from the beginning, and continues to be.
He and his wife, Wendy, have two adult children and two grandchildren. They share a love for travel, having visited 27 national parks together.