By Aaron Alan Tilley July 6, 2011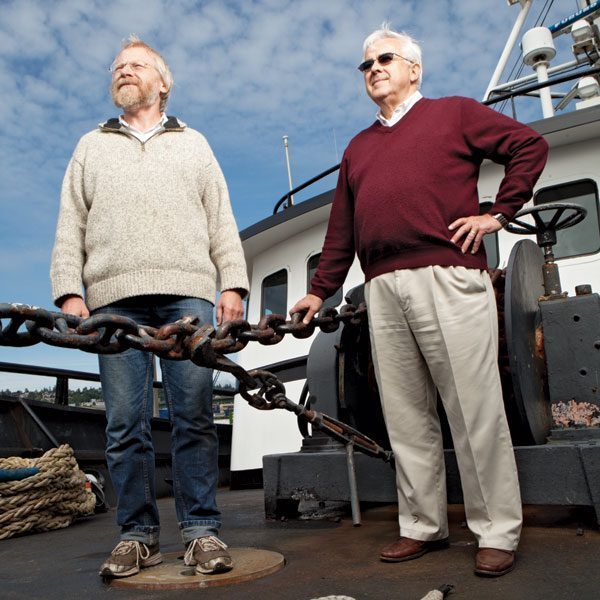 Commercial marine vessels are often a big source of greenhouse gases because they operate two diesel-powered engines, one to propel the boat and one to generate electricity for crew and passenger needs.
Gentech Global LLC says it can reduce emissions dramatically by offering a power-generation system that does away with the second diesel engine. Instead, Gentech uses the main engine to drive a hydraulic pump that powers a generator, which is roughly equivalent to the second engine.
The key to the system, says founder Erling Skaar, is a controller that monitors electricity loads throughout the ship and communicates that information to the hydraulic pump. Using that data, the controller adjusts the flow rate into the hydraulic motor to maintain stable frequency and voltage.
Norwegian-born Skaar has spent a decade perfecting the system. His company recently installed it on three marine vessels for testing. On a 42-day voyage to Alaska aboard the Ballard-based crab boat F/V North American, it reduced average fuel consumption by more than 3,700 gallons, saving an estimated $11,350 in fuel costs and $2,000 in scheduled maintenance. The vessel also produced 55 fewer tons of carbon emissions. Skaar says the fuel savings could be much greater on a higher-horsepower vessel. The Gentech system is designed to produce annual savings of $88,000 to $136,000 on a vessel operating 8,000 hours a year. With installation costs ranging from $35,000 for small engines to $70,000 for larger units, it offers a quick return on investment.
Skaar notes the first market for his patented technology would likely be as an add-on for towboats operating on the Mississippi River. Ultimately, Skaar hopes to see Gentechs system designed into marine engines so that it can be installed when a boat is being built.