Supporting the Arts Can Play a Key Role in the Seattle Area's Economic Health
Arts and culture create jobs and drive spending.
By Sung Yang and Sarah Sidman January 24, 2019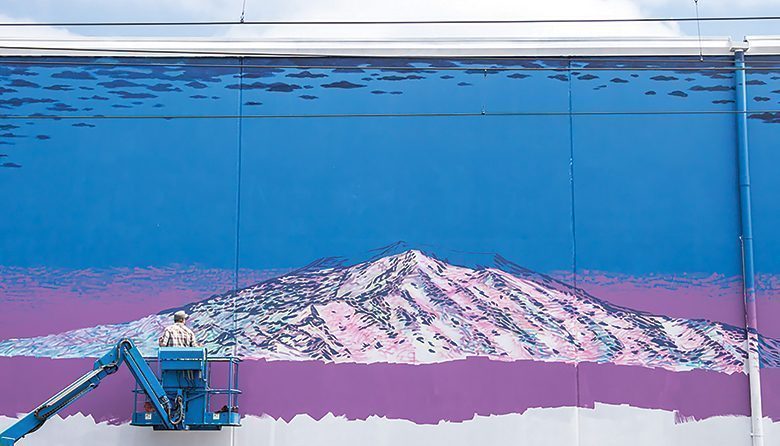 This article appears in print in the January 2019 issue. Click here for a free subscription.
We are at a pivotal moment in King County. The region is experiencing rapid growth, attracting new companies and a diversifying and expanding population. In the midst of this growth, we are grappling with pressing challenges stemming from homelessness, rising income inequality, race and gender issues and an aging population. The benefits of our regions growth are not broadly shared, and inequities persist.
Arts can be part of a solution to these complex and interconnected challenges, and in many instances, already are. ArtsFund recently published a Social Impact of the Arts study to illustrate how arts create public value that positively transforms and benefits our communities. To solve the complex problems we face, we need to figure out new approaches and new mechanisms. Our study shows that the arts are a viable, powerful and proven tool to effect positive social outcomes yet, too often, the arts are underutilized and unacknowledged as part of a community development strategy.
For more than 20 years, ArtsFund has produced Economic Impact of the Arts studies that demonstrate how the arts support tens of thousands of jobs, attract tourists and generate $2 billion in business revenue for the region. Compelling as these numbers are, they tell only part of the story. We need to think more broadly about the role arts can play in our economy, and in our communities, going forward. How are arts preparing us for the future?
ArtsFunds social impact study focuses on three key themes where arts advance community priorities: youth development and education, health and wellness, and neighborhood vitality. Businesses also have a stake in ensuring these community outcomes. Businesses benefit from an arts-educated pipeline of workers and rely on thriving arts sectors to attract creative economy workers.
Creative thinking is fundamental to our growing economy. Creative class jobs, or those that primarily rely on innovation, idea generation, and problem solving, constituted 5 percent of all employment in 1900. Today, nearly 40 million Americans hold jobs in the creative sector, generating half of all wages and salaries, and holding nearly 70 percent of all discretionary income.
In interviews published by IBM, more than 1,500 business leaders identify creativity, or an ability to manage complex and unprecedented situations, as a highly valued core human skill that cannot be automated and is in increasingly high demand. A significant body of research demonstrates the important connection between an arts education and the development of critical thinking skills and technical capacity for expression. This suggests arts play a key role in the development of local talent and a 21st-century workforce. From a competitive perspective, countries and states that have invested in and promoted arts thinking through their education and workforce systems have an advantage in the future economy.
CHANGING COMMUNITIES. The nonprofit Urban ArtWorks Seattle provides opportunities for artists and young people to create public art. Photo by Arwa Alghamdi.
Not only do the arts prepare the workforce of tomorrow, they also build communities workers want to live in today. The highly mobile creative class chooses to be physically close to other knowledge workers, where the density of creative networks can accelerate their work, and city infrastructure and cultural amenities match their lifestyle preferences. The availability of cultural and urban amenities is important to regions competing to draw and maintain the creative workforce. These knowledge workers want to work in thriving locations that stimulate their creativity and an environment with openness and tolerance of ideas and people from all backgrounds. The Puget Sound region is no stranger to this clustering force phenomenon, as it is home to major technology companies and world-class research institutions.
Across priority areas, examining the social impacts of the arts brings attention to an aspect of solving community challenges that isnt currently acknowledged in our region: the public benefits and value of arts and arts-based strategies.
For young people, exposure to arts can improve academic achievement and development. This is especially the case for youth from low-income backgrounds, for whom data show the strongest impact on academic outcomes. Knowing low-income youth have the most to gain and yet often have the least exposure to arts programs, our creating this access will help close the opportunity gap.
In and out of medical settings, arts can improve individual and community health. Music and art therapy are widely recognized strategies in reducing stress and anxiety, and coping with symptoms of disease and trauma. In addition to the impact of the arts on recovering patients, there is research demonstrating the favorable health impacts of arts on aging adults and those with diseases that cause dementia.
The presence of arts is linked to increased neighborhood livability, community cohesion and social well-being. This is particularly true in neighborhoods with limited economic resources, though the social cohesion and inclusion fostered by the arts promotes positive behaviors, such as volunteerism, across socioeconomic lines.
The data and case studies highlighted in the ArtsFund report show how arts are a critical contributing factor to beneficial social outcomes not only for the individual but also for the broader community. They enable people to transcend socially constructed differences such as labels, race, gender, language and economic status through art. Changing perspectives and connecting people on a universal level are key to ensuring that, as our region and demographics continue to evolve, we remain focused on equitable outcomes and inclusion.
These data and a growing body of research demonstrate the transformative opportunity offered by arts and culture programs. Cities throughout the world implement arts-based strategies to deal with economic, community and social development. If King County is to meet its most pressing challenges, we will need to find a way to leverage and expand the powerful impacts of the arts so more people and communities can benefit.
ArtsFund Economic Impact Study
Arts and culture are big business for King County. They create jobs, drive spending in local business and generate tax revenue, all while contributing to a high quality of life that brings people to live and locate their businesses here. In 2014, nonprofit arts, cultural and scientific organizations in King County created:
$2 billion impact in Washington
30,721 jobs
$859 million in labor income
$87 million in sales, B&O and hotel-motel tax revenue
Source: An Economic Impact Study of Arts, Cultural, and Scientific Organizations in the Central Puget Sound Region; ArtsFund 2015

Sung Yang is principal at Pacific Public Affairs, Seattle, and chair-elect of ArtsFund.

Sarah Sidman is VP of Strategic Initiatives & Communications at ArtsFund. For more information, visit artsfund.org/socialimpact.