Zulily in, Microsoft Xbox Out as Seattle Sounders Sponsor
The online retailer will also sponsor womens soccer team Seattle Reign.
By Rob Smith January 17, 2019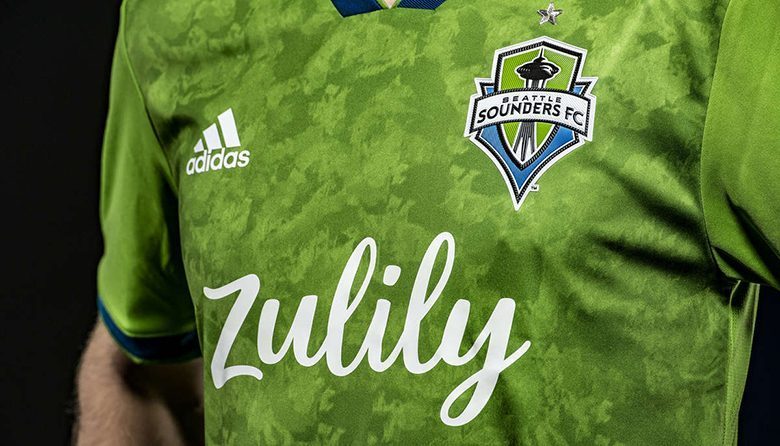 Online retailer Zulily is the new sponsor of Major League Soccers Seattle Sounders. The Seattle-based purveyor of clothing, toys and home decor becomes just the second sponsor in the clubs history, replacing Microsoft Xbox. Zulily will also sponsor the Seattle Reign, who play in the National Womens Soccer League.
The Sounders said Zulily was chosen after a nationwide search. Financial details of the new sponsorship werent released, though the Seattle Times reported that Microsoft's deal was reported to be slightly less than $5 million last season.
Zulily, which is owned by Qurate Retail Group which also owns QVC and the Home Shopping Network — will get plenty of exposure as Major League Soccer has become a major American sport. The Sounders, who play in MLS Western Conference, ranked second in the league in attendance last year, averaging more than 40,000 fans per game. All told, the leagues 24 teams drew more than 8.5 million fans during the season, which runs from October through early November.
Zulilys logo will appear on numerous Sounders and Reign apparel items and will eventually appear on youth squads associated with the clubs.
The Sounders said the clubs green uniforms will remain.
Zulilys desire to unify both professional franchises under one banner was something that stood out to us during this process, said Sounders FC Owner Adrian Hanauer.
Microsoft Xbox had been the sponsor during all nine years of the clubs existence.
The Sounders open the 2019 campaign March 2 at FC Cincinnati. Their first home game is against the Chicago Fire on March 16.