Gigging For Change: Temp Workers Seek Benefits in Washington State
Can the state lead the way on portable worker benefits?
By Patrick Marshall January 21, 2019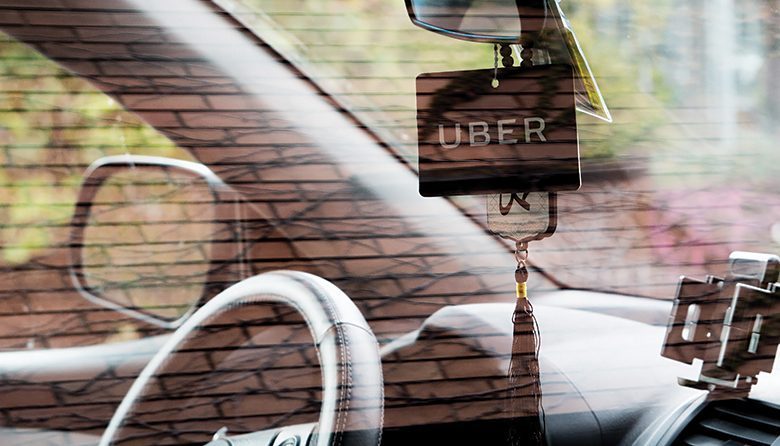 This article appears in print in the January 2019 issue. Click here for a free subscription.
The booming gig economy is as vibrant in tech-savvy Seattle as it is in any other part of the country. But it has one major problem that workers in the gig economy are getting increasingly vocal about a lack of benefits such as health care and workers compensation for those injured on the job.
The gig economy has allowed me to keep making money through periods of homelessness, Corwin Samuelson, a Lyft driver and part-time delivery person for Instacart, told attendees at a Gig Workers Speak Out event in Seattle organized by Working Washington, an advocacy group. The knife edge here is that I wouldnt have been homeless if I had benefits like Id have with a regular job.
In fact, most gig workers do without a host of benefits besides health insurance that most workers with traditional jobs have, including sick leave, vacation days and workers compensation.
Since the recession, many workers have been left out of the economy and dont have any access to basic protections and security that so many workers before had access to in the W-2 world, says Lani Todd, legislative director of the Service Employees International Union, Local 775. There is a growing conversation you need to have to make sure all workers have access to dignity and security."
Its not just labor unions and the growing numbers of gig workers who bemoan the lack of benefits. Some gig companies, faced with the combined pressures of increasing calls for unionization by workers and a shrinking pool of available workers during a period of record-low unemployment, are joining the call for the creation of a portable benefits system to cover temporary workers and independent contractors.
Under a portable benefits system, workers would accrue benefits they can take with them as they move from one job to another. The benefits, in short, would be tied to the worker rather than to the job.
The world of work is changing, says Caleb Weaver, a public affairs executive for Uber. Workers should have access to the social safety net regardless of the type of work they choose to do.
Weavers boss, in fact, along with the head leader of SEIU Local 775, signed an open letter last January calling on state officials, and specifically those in Washington state, to create a portable benefits system. The American social safety system, which was designed in the 20th century for a very different economy, has not kept pace with todays workforce, noted Uber CEO Dara Khosrowshahi, SEIU 775 President David Rolf and Seattle entrepreneur Nick Hanauer.
At a basic level, everyone should have the ability to protect themselves and their loved ones when theyre injured at work, get sick or when its time to retire.
Both Uber and SEIU 775 have voiced initial support for legislation (HB 2812) introduced by state Representatives Monica Jurado Stonier, Mike Sells and Gerry Pollet that would create a portable benefits system for Washington state. Under the proposed legislation, any business that facilitates the provision of services by workers to consumers and where the worker is classified as an independent contractor by the Internal Revenue Service would be required to make contributions toward providing benefits to workers. Specifically, in addition to making contributions to the states workers compensation program, businesses would have to contribute 15 percent of the amount received from consumers for services rendered or, alternatively, $2 for each worker hour, whichever is less.
Noting that underground economic activity and misclassification of workers causes millions of dollars in lost state revenue, the bill would also impose strict measures aimed at employer actions intended to evade making contributions.
Sometimes, theres evidence that its done intentionally to save money on the bottom line, says Stonier. Sometimes, in my experience, there are a lot of unintentional misclassifications, where the workforce itself is just changing so quickly that its hard to keep up with how business models are changing.
The prospects for HB 2812 are not at all clear. A similar bill introduced in 2017 by Representative Jessyn Farrell failed to clear committee. Since being introduced last year, HB 2812, too, has sat in committee. And while HB 2812 has the vocal support of a surprising combination of a major labor union and a major gig company, its not clear that the diverse interests of all the parties will see the legislation through to passage.
We think it is a fantastic start, says the SEIUs Todd of the bill. At the same time, she says, shed like to see a stronger voice for workers in the system than the legislation would create. I think thats one of the parts that is currently missing from the discussion making sure the workers have a way to engage and be part of the process in a meaningful way.
Nor is Uber entirely on board with all the bills provisions as they currently are written, says Weaver. He declined to say what specific changes hed like to see in the bill, though its likely the provisions regarding how much businesses would be required to pay into the system constitute an issue.
According to Weaver, the best system would involve a mix of contributions from both companies and workers. But exactly how thats divided and what the amount of those contributions is, thats one of the more complex new issues that we need smart, creative, collaborative thinking on.
Stonier, a Democrat from Vancouver, acknowledges that the state bill is a work in progress. I think its going to be a long conversation, she says. So far, Ive seen that all partners are very interested in getting to something meaningful this year, and so I think thats encouraging.
Getting the full backing of companies that rely on gig workers is likely to be the most difficult piece of the puzzle. After all, for many gig companies, not having to pay for benefits such as sick leave and health care has given those firms a big edge over traditional competitors.
But Stonier believes gig companies are starting to take a broader view as they compete for employees. Theres definitely more sincere interest from the business industries that have a lot of platform workers, she says, citing Uber as an example. I think they recognize that they have an interest, too, in making sure that workers want to come work for them, and they can recognize that if a state program like this can help them be more competitive at a level they can afford, then they have a lot to gain.
One limitation of the Stonier bill is that it would not cover gig workers providing services such as graphic arts, writing and consulting to companies outside the state. Its one reason some workers advocates say a national portable benefits system might be preferable.
Companion bills have been introduced in Congress to create a pilot program for providing portable benefits. On the House side, U.S. Representative Suzan DelBene, D-Washington, introduced the Portable Benefits for Independent Workers Pilot Program Act (HR 2685) in May 2017. At the same time, Senator Mark Warner, D-Virginia, introduced the bill in the Senate (S 1251). Both measures are stalled in committee.
Because of the lack of action at the federal level, Todd thinks the Stonier bill is all the more important. At the federal level, given the lack of bipartisanship, were not going to get anything done for workers there, she says. The states are the perfect laboratory of democracy.
At the same time, she says shed like to see the federal government take action to cover workers across state lines, since the gig economy doesnt exactly stop at the borders.